The road trip definitely continued today. We left the comfort of Monterey Bay and ventured further north today. Now, Brian has gone farther north then he's ever been in California, by car. Today we finished our free hot breakfast at the Hampton Inn and headed up to Fremont to visit the Tesla factory. Brian has been wanting to visit this place since before we were Tesla owners. It was definitely a special treat for all of us.
Since our tour didn't start until 3:00 we stopped in Gilroy to do a bit of shopping at the Gilroy Premium Outlets while we charged Stitch (my Model X) at the Tesla Supercharger. Convenient, right? Elon Musk is brilliant and clearly knows me and that I would want to shop while my car is charging. Elon needs to rethink the Atascadero Supercharger station. There are not nearly enough Superchargers and there is nothing to do around there except watch a movie. But, if you watch a movie, you'll have to leave early to move your car or you will be charged because there is almost always a line of cars waiting to charge. Sorry, I digress. After charging and shopping we grabbed a quick bite to eat at A-Jay's Cheese Steaks – the food was GREAT.
Finally, back on the road and headed to Fremont. The instructions for the tour said to wear pants, sleeved shirts (can be short sleeves but no tanks), and closed toe shoes. Also, be 20 minutes early. We seriously walked in the door at 2:56 PM. Luckily, everyone was super nice. They even held up the tour so our kids could go the bathroom before it started. Unfortunately, we had to turn off our cell phones to ensure we didn't take any pictures or videos during the tour, per the 20 page non-disclosure agreement we had to sign prior to taking the tour. I didn't even remember how to turn off my phone. It took me a minute to remember how to power it off, after accidentally locking it twice. Ugh. Really.
For about an hour, we were taken around the ginormous factory on an old-school Disneyland-style tram while learning about the Tesla manufacturing and assembly processes from a Santa Clara University intern who has "a pretty good deal – as intern jobs go", his words.
So, here are a few pictures taken right after the tour (where we are actually allowed to take photos) as well as photos outside the factory.
It was an awesome tour. When you get your Tesla, or if you have a friend that wants you to be their +1, I highly recommend you take the tour. The Tesla factory tour YouTube videos do not do it justice. There is nothing like seeing those shiny red robots putting a car together, or seeing a car on a hanging carousel go over your head, or seeing Tesla robots moving parts around the factory floor. Owners can take the tour once a year, I think we will be going again next year and a few more years after that.
Our drive back to Monterey was not as pleasant. This caused quite a deal of traffic for us: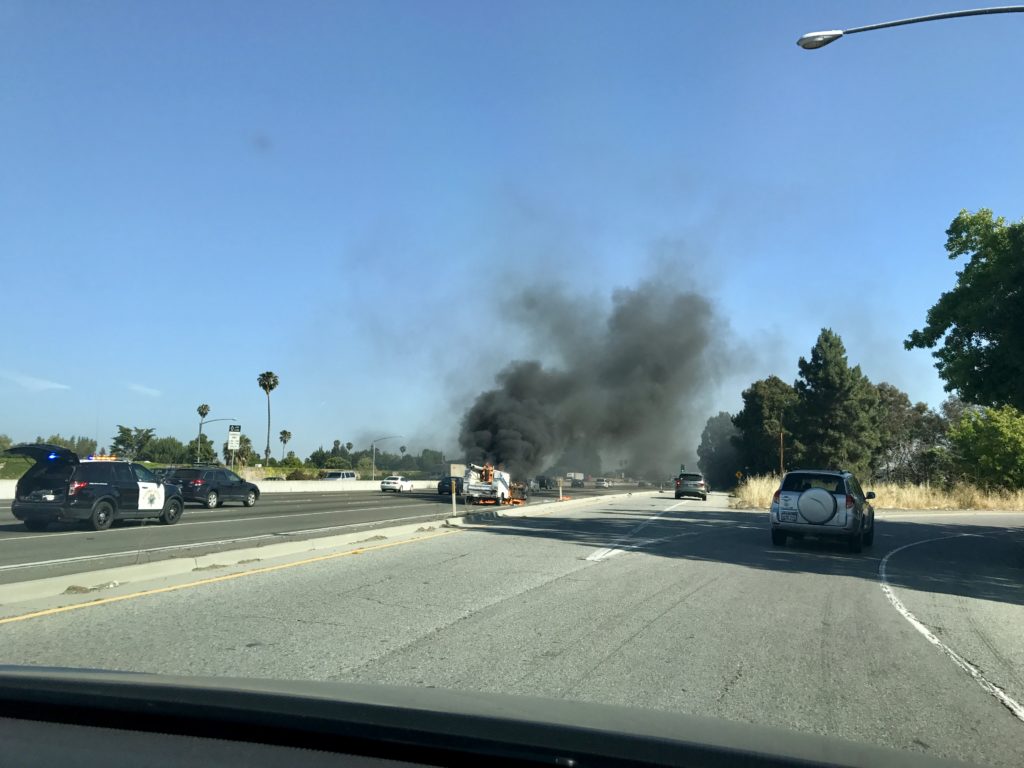 And what the heck is Google Maps thinking here? I mean, Waze told us to just get on the freeway on the ramp right in front of us. No, Google. No.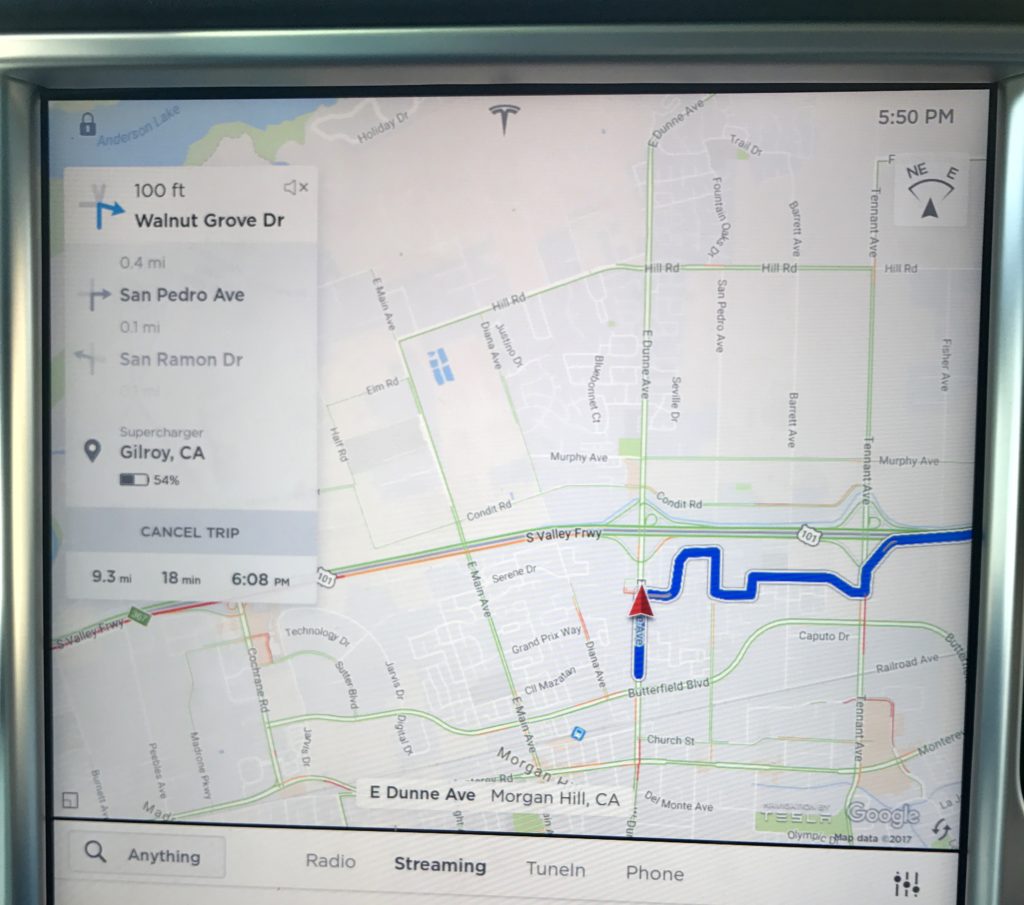 Of course, I asked Elon if he would put Waze in my Tesla: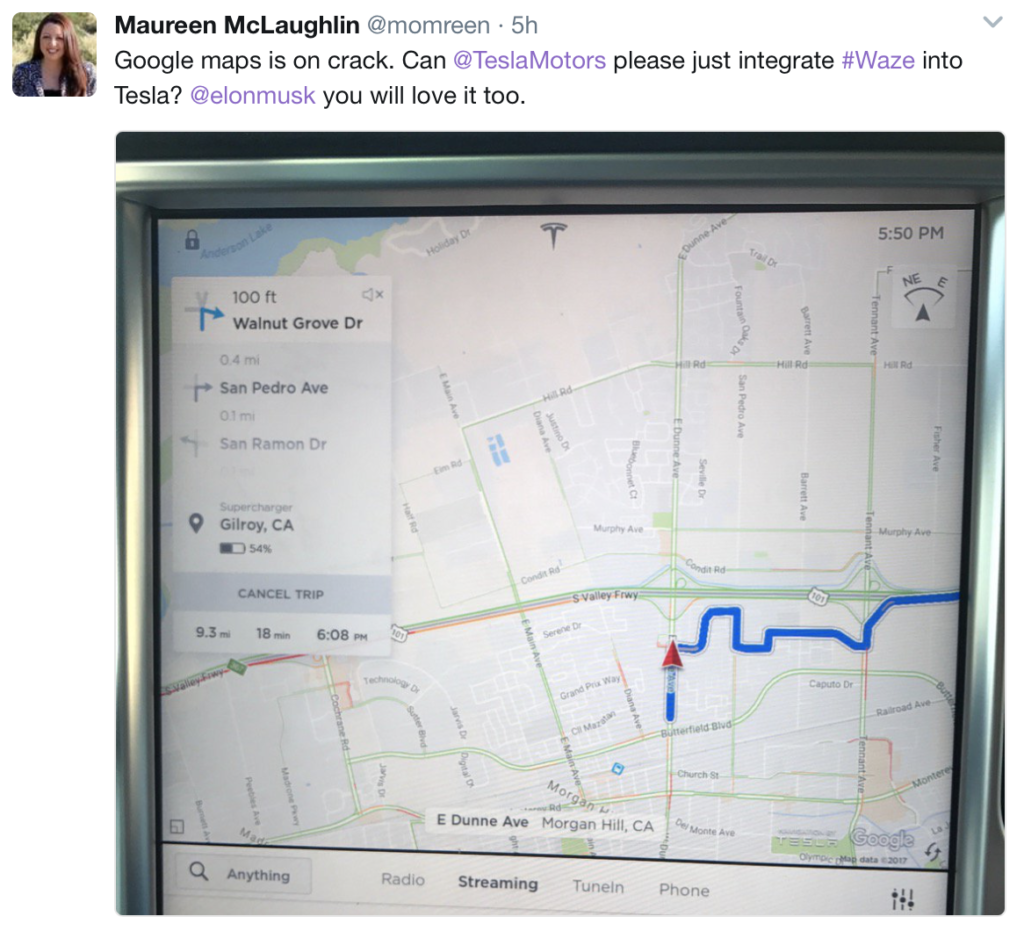 All in all, we had a fabulous day. Not sure any part of the trip can top this for Brian. For me, it was the Lone Cypress. But, tomorrow is our visit to the Monterey Bay Aquarium. Expect lots of pictures. Hopefully, this happens: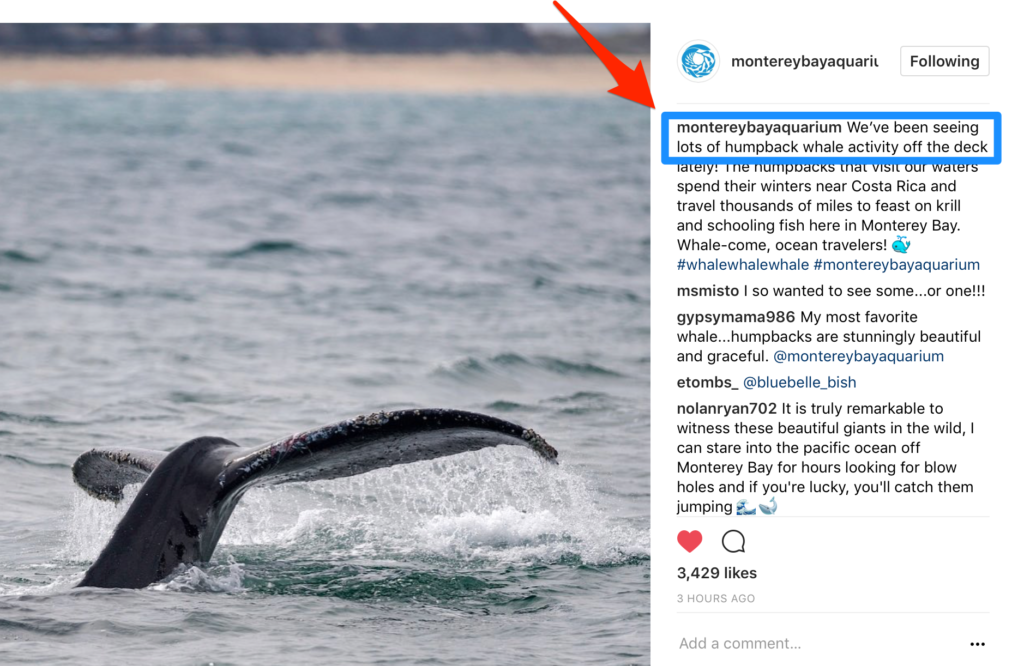 <fingers crossed> See you all tomorrow!