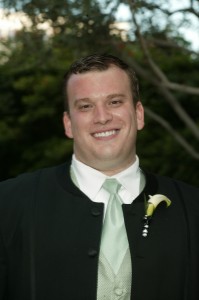 So…here I am…this page is my little piece of cyberspace dedicated to all that is me. I have the pleasure of sharing this site with the woman who carries the key to my heart and our two amazing children. Maureen, I love you forever and with all my heart!
Now…A bit about how I got here. I grew up two miles north of Boston in a city of about two square miles and 40,000 people called Everett. I graduated Everett High School and then went off to Worcester Polytechnic Institute where I had a fun-filled, hardworking four years and left with my B.S. in Mechanical Engineering. I started working for a great company (Arup) and finished my M.S. in Fire Protection part-time a year later. I moved out to Los Angeles in February of 2005 and have been having fun in the sun ever since. To keep busy when I was not working, I continued my scuba career by diving with Eco Dive Center in Culver City and eventually worked towards my Open Water Scuba Instructor certification in August 2006.
In April/May 2007, I needed a new mobile phone and ended up getting one through work. Turns out the I.T. person that helped me was awesome…not to mention super cute and sweet. Well…you guessed it…we're married and have two wonderful kids, and it all started with a Blackberry Pearl.
That's all for now.
-Brian