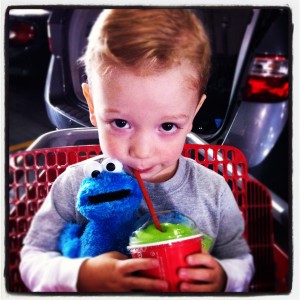 After nine months of anticipation I finally decided to make my debut on Friday, May 15, 2009 – just one day after my Mommy's birthday!
I've spent the last nine months listening to the sounds of my Mommy and Daddy's voices; the barks of our dogs; the voices of family, friends and co-workers; and now I have come out into the world so I can match the faces with the voices. My Mommy went into labor on her birthday and I arrived 18 hours later – the day after her birthday. Besides my parents, my grandfather ("G-Mack"), my Mom's dad, was at the hospital when I arrived. It was a very exciting and emotional time for all of us.
I'm so happy to be here and I can't wait to meet all of you real soon!
-Ethan